Discover the best online counselling – UK
Here at Help To Heal we're acutely aware that mental health problems can be difficult to deal with.
We're here to help, our talented team are committed to share our therapeutic findings so you get the best treatment available.
What are your best options for online therapy in the UK?
What is the most popular online therapy brand in the UK?
Looking for couples and marriage counselling?
Finding the right couples counselling that suits your needs isn't straight forward. We've tried making it a bit easier with our guides.
Most of the content you'll find on HelptoHeal has been written by professional counselors or therapists from the UK.
They've heard many times how hard it can be for patients to find a suitable therapist or counsellor that matches their needs and who they feel comfortable with.
So the core mission of Help To Heal is to help make the process just a bit smoother for those that are in need of mental health support.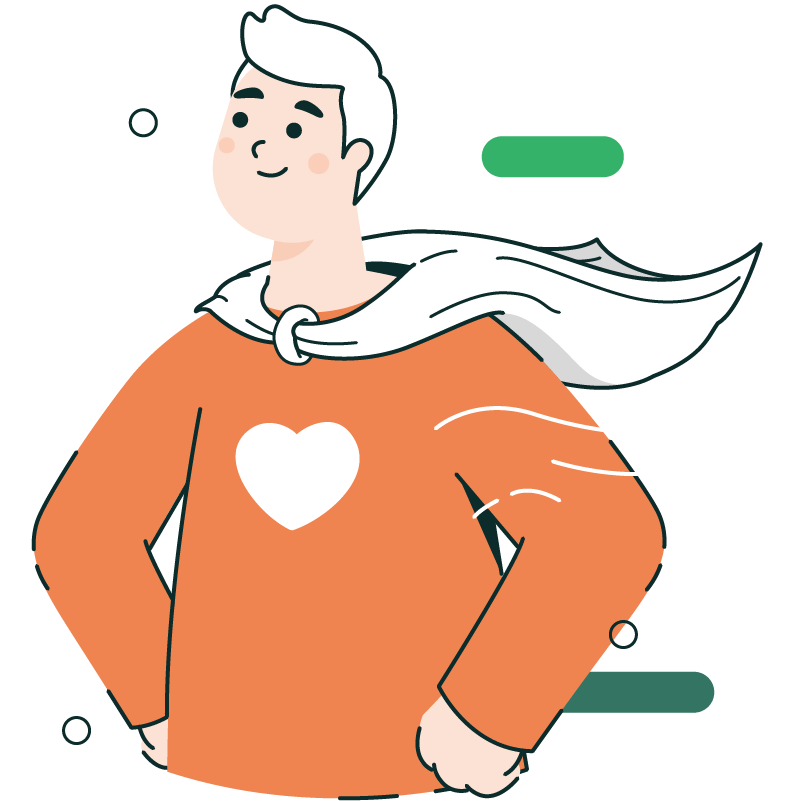 Frequently Asked Questions
Is Online Therapy Right for You?
Online therapy, a modern approach to mental health care, offers a myriad of advantages. It effectively addresses various conditions, from managing stress and anxiety to treating depression and resolving relationship issues. It covers a wide spectrum, including PTSD, boosting self-esteem, trauma, family concerns, personality disorders, and offering support for religious & spiritual, multicultural, LGBTQ+, and sexual health matters.
One of its key benefits lies in flexibility, catering to individuals with busy schedules and those in remote areas with limited access to traditional therapy. Online therapy transcends geographical barriers, ensuring anyone can connect with a qualified therapist. Moreover, it provides the comfort and discreetness of engaging from the privacy of one's own home, fostering a relaxed and open environment for seeking professional help. Ultimately, online therapy stands as a versatile and accessible alternative, shaping the landscape of modern mental health care.
Is this type of therapy effective?
Online therapy stands as a transformative force, validated by comprehensive research led by eminent institutions like the University of California – Berkeley and San Francisco General Hospital. Their study, featured in JMIR Publications, illuminated the substantial alleviation of depression symptoms among BetterHelp users, showcasing the tangible benefits of virtual therapeutic approaches. These compelling case studies, available on our website, vividly demonstrate the profound impact of online therapy on mental well-being, reinforcing its efficacy.
At the core of our unwavering belief in BetterHelp's effectiveness are the myriad positive reviews and heartfelt feedback we receive daily from our users. These narratives serve as inspiring testaments to the transformative power of our platform, igniting our dedication to redefining mental health care. Witnessing individuals transcend challenges and rebuild their mental resilience through BetterHelp fuels our commitment to fostering holistic well-being.
Is BetterHelp the Right Solution for You?
BetterHelp presents itself as a solution for those seeking to overcome obstacles and enrich their lives. With a diverse team of therapists, the platform caters to various areas, including anxiety, depression, trauma, addiction, LGBT matters, relationships, and more.
However, it's important to note the platform's limitations: it might not be ideal for minors, individuals under legal guardianship, those in urgent situations, court-mandated therapy, or lacking reliable internet access and compatible devices.
Who will be helping me?
When you sign up with BetterHelp, you'll connect you with a therapist who suits your goals, needs, and the exact challenges you're dealing with. Each therapist brings their own techniques and expertise to accelerate your progress. While the matching system is generally successful, if you don't feel a good fit, you're welcome to request a different therapist.
Are your a therapist or psychologist? Then read our guide to practice management software.